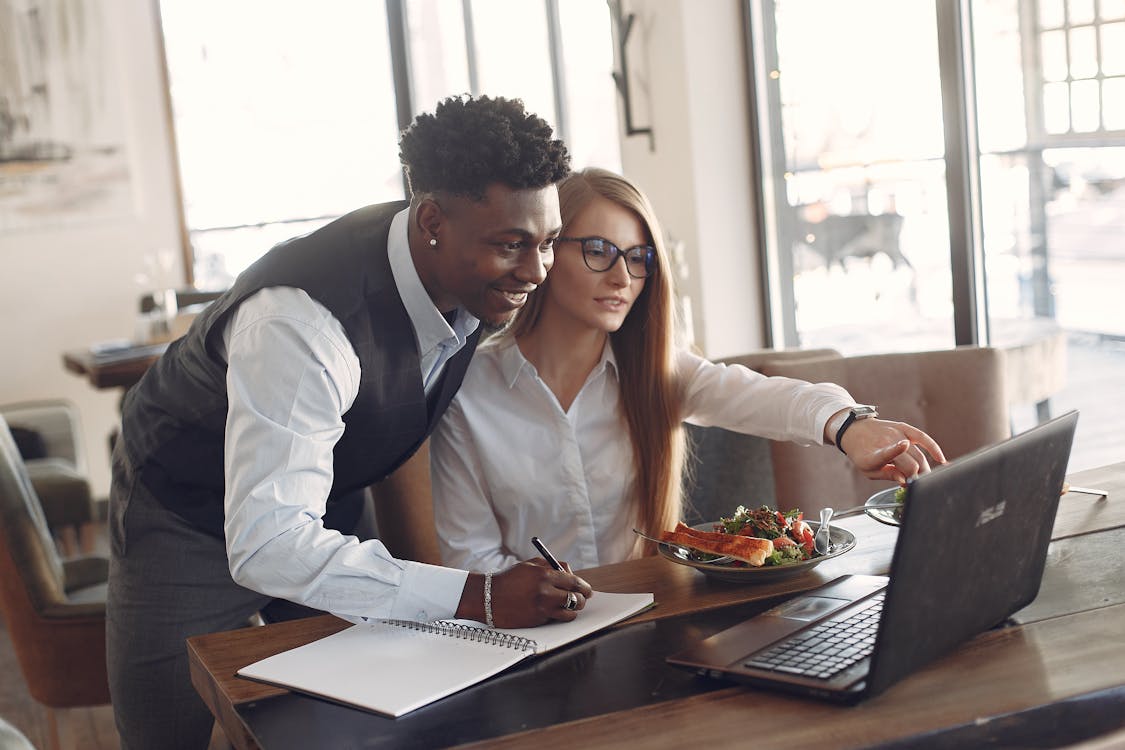 Once you've launched your business into the market, you must start drawing up plans to grow and develop it. Constantly innovating your business gives it a fighting chance in the ever-competitive market. And as an entrepreneur seeking to grow your venture, a good strategy for innovation should always be on your mind.
Your company's growth plan must incorporate both an offline and an online strategy, as the internet and the real world are now more connected than ever. Today, businesses must win online and in the real world to really be considered successful.
When drawing up your company's online growth plan, it's no secret that choosing a premium domain name is the quickest way to create a solid online presence that will allow you to grow your brand swiftly. But most people get stuck here as they don't know how to find the best premium domain name for their firm.
However, today, we'll be helping you out with that particular problem by showing you some helpful tips on how to pick the perfect premium domain for sale for your new business. A domain name guaranteed to boost your business's online performance and image.
How to Choose Great Domain Names in Four Simple Steps
Confirm That it is a Brandable Domain Name
Your domain name will be most significant if it's a brandable name that accurately reflects your business's brand. Brandable names are unique words that are distinctive, simple to recognize, and appropriate for your company because they leave themselves open to be defined by your brand and its personality.
Brandable domain names like EMDs (Exact Match Domains) are premium domain names because they match the companies they represent very well. These names are the best option for owners who want to increase the value and impact of their domains in the online environment.
Making an EMD out of your brand name is the easiest way to get a premium domain name that accurately depicts your company. And if you haven't found a compelling brand name yet, consider using a reliable company name generator to get one.
Make Sure it's Brief and Engaging
Another important consideration is choosing a domain name that is brief, straightforward, memorable, and catchy. Short web URLs are essential since they are simpler to recall, recognize, use as reference, and browse without making mistakes.
A short domain name also resolves the finite human memory issue that makes remembering longer words harder for people.
However, small domain names of around three and five characters are among the hardest to get because most of these terms are still in use. However, occasionally you might discover them being sold at inflated prices in domain markets.
Confirm it has a TLD (Top-Level Domain)
Domains with the '.com,' '.org,' and '.net' top-level domain extensions are usually regarded as premium domains. This is because, despite the expansion of the internet, these extensions remain one of the most prevalent choices.
Following the Domain Name Association data, the number of new domain extensions has increased by 145% in recent years, with over 1500. However, users frequently assume that any domain they want to visit has one of the aforementioned top-level domain extensions, particularly the '.com' extension.
Remember that even though top-level domains are far more expensive than lesser-known domain names, every business needs one. But, if you can't get your hands on a '.com' domain extension for your company brand name, you could still opt for TLDs with country codes like '.us' and '.co,' as well as emerging TLD extensions like '.io.'
Use Keywords With Caution
Consider including market-specific keywords in your domain name as it gives your target customers additional information about your business and goods.
For example, if you're launching a fashion business, use adjectives that relate to the fashion industry—keywords like classy, pretty, or elegant. Or If you're starting a health and wellness brand, use phrases like lifestyle, green, or health.
The domain industry uses keyword-based web addresses frequently since customers can easily interpret them and tell what they relate to.
However, be careful while using them because the fact remains that these domain names can confine your firm to a specific market or sector, making it challenging for your organization to access new areas. This, on its own, is a significant drawback for businesses seeking to expand.
Move Quickly!
Every online company plan has to include a unique domain name that will catch clients' attention and stay in their hearts rather than an over 20-character-long web address with meaningless symbols and numbers.
And like many other things, choosing a quality domain name for your business will be tricky, but we're sure that the information we've provided has given you the knowledge you need to make an excellent choice.
What's left for you to do now is to go and grab your perfect premium domain name before someone else does.
Grant Polachek is the head of branding for Squadhelp.com, 3X Inc 5000 startup and disruptive naming agency. Squadhelp has reviewed more than 1 million names and curated a collection of the best available names on the web today. We are also the world's leading crowdsource naming platform, supporting clients from early-stage startups to Fortune 500 companies.