It was November 2007 when I quit my job to start a home business. I knew it wasn't going to happen overnight and I needed to find a way to pay my bills until steady freelance work started rolling in. Thankfully, I had been researching telecommute jobs for months and I knew work-at-home customer service jobs were some of the most legitimate and easy to attain remote opportunities available.
I started applying to these positions early, but it wasn't until the fall arrived that I started receiving quite a few offers. That's because many online retailers experience a great increase in business as holiday shoppers head online. And many of these companies hire work at home agents to cover the phones during this busy season. They may hire directly or through a virtual call center. Either way, there are numerous seasonal online customer service positions available this time of year.
What's the Pay?
Most customer service gigs pay reasonably well. In most cases, you are looking at $10 to $15 per hour. Some independent contractor positions may pay for only the time you are actually on the phone. Some sales positions may include commissions.
These gigs usually pay on a traditional two-week schedule and usually by direct deposit. Pay attention to whether you will be hired as an employee or independent contractor as you will be responsible for paying the taxes if hired as the latter.
Standard Requirements:
Quiet work environment
High-speed internet connection (no wireless)
Landline
Up-to-date operating system
High School diploma or GED
Must be able to pass a background check
Computer literate
Ability to commit to a schedule and complete required training
Some companies may have location restrictions
Companies Hiring Work from Home Seasonal Customer Service Reps
Not all companies may be hiring at this time.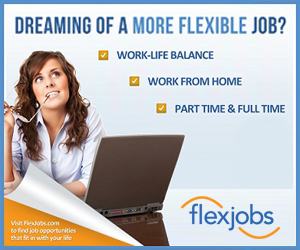 ACD Direct – contacts with Independent Business Owners to process pledges for not-for-profit businesses
Alpine Access – hiring in the U.S. and Canada, also known as SYKES Home
Amazon – location-specific and usually paying around $10 per hour, Amazon's busiest season is right around Christmas. This position may last up to six months and includes an employee discount.
APAC atHome – full-time employee positions with health and dental insurance available
Apple at Home – tech support
Arise – contracts with business entities only if you are not willing to form one there are opportunities to sign up under existing Independent Business Owners
Convergys – location-specific employee positions
Groupon – onsite training is required
Hayneedle – location-specific, employee positions
Intuit – hires tax specialists
Needle – online chat
Nieman Marcus – provide customer service to web and catalog shoppers
Pierce Eislen – rent surveys, seasonal work furing fall and spring
Sutherland Cloud Source – hires for many big name companies. These are employee positions.
Telefora – Mother's Day is their busiest time of year, location-specific, full- and part-time positions available
Teletech – offers support to several Fortune 500 brands, employee rewards and discounts included
U-Haul – take reservations and book roadside assistance
Alorica at Home – Employee position
The Best Job Boards to Watch for Openings
FlexJobs – This site requires a subscription, but their focus is researched, legitimate telecommuting positions. They do the digging so you don't have to. It's very affordable and they offer a money-back guarantee.
Indeed – do a search for "work at home" or "work from home"
Have you work from home as a customer service rep for a company not on our list? Tell us about it in the comments.